Year 6 - Miss Carroll
Overview for Term 1
English
This term we are reading the book 'Street Child' by Berlie Doherty. Using this text, we will be creating character descriptions, developing our drama skills, and writing in role from the different perspectives of the characters.
Grammar and punctuation will be reinforced during these activities with a focus on expanded noun phrases, the use of the semi-colon to add detail to a sentence, using the past tense of verbs and improving our understanding of paragraphs.
As a 'reading for pleasure' book, Y6 will read and listen to the story of Shif, a boy trapped in a war zone, in a book entitled 'Boy 87' by Ele Fountain. This will support the children's understanding of world events, the UN's Rights of The Child and in their knowledge of British Values.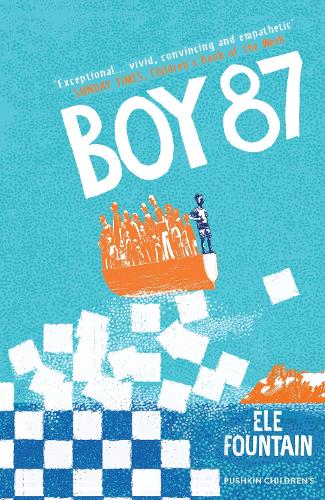 We know that many of you purchase the book that we read in class to support your child in their learning. We ask however that should you do this, your child does not read on further than has been read in class. In doing so, it can have a negative impact on their reading and writing skills particularly when being taught how to make predictions, use inference and evidence from the text to support their thoughts and answers. Thank you for your understanding in this matter.


Spelling
There are three types of spelling:
Personal (done at home: individual lists of key words children must know from the Y3/4 statutory spelling list
Weekly (done in class): developing and reinforcing the rules of spellings such as suffixes and changing y to i when adding ly, e.g. happy-happily and Enquiry based words
Termly (prepared in class but to be learned at home) which come from the Y5/6 statutory list.
Maths
Throughout this term, Y6 will improve their understanding of place value up to 10 million.
They will also improve their skills in working backwards and forwards through zero, when investigating negative numbers. They will then apply this knowledge to questions involving the four mathematical operations (add, sub, multiply and divide).
On Friday mornings, as part of the whole school approach to learning number bonds and times tables, the children will participate in the Luckwell Maths Challenge; this is explained in further detail on the school's Maths curriculum webpage.
Enquiry
Term 1 is a History based unit: Who were the Victorians?
Although primarily a history topic, whenever relevant, Y6 will endeavour to participate in multi-curricular aspects making connections within a variety of their learning e.g.: Art, English, and Reading.
They will learn about what life was like for a child (rich or poor): learning about workhouses, education, family life, and homes and housing. The skills to be developed will include retrieving information from primary and secondary sources; understanding what each type of source can tell us, reading and responding to questions about life in the 19th Century including understanding timelines.
As part of Forest School activities, the children will learn about the foods both rich and poor had access to during this period of time.
PSHE
This is taught by Mrs. Hillberg on a Wednesday afternoon. The whole school approach to PSHE will be supported by the Jigsaw Programme of work. This term it is called 'Being in my World' and encompasses learning about and understanding, the importance of rules in society: class, school, home and the wider community. The children will also participate in learning about democracy when thinking about class Student Council Class reps.
I.T
This will also be taught by Mrs Hillberg on a Wednesday afternoon. In Term 1, the children will be coding. It will consist of learning about loops, conditionals, and events. Beyond coding, Y6 will learn about digital citizenship and safety aspects when online including password safety.
Music
This term's music is based on Pulse and Metre. The children will begin to learn to understand pulse, rhythm, beats and signatures within music.
PE
Y6 PE is on Tuesday afternoon and consists of swimming sessions.
Art
This will link to the Victorians Enquiry Unit. The children will use the art of Victorian artist William Morris, to create patterns and images of their choice with a focus on pencil control. They will also develop their skills in drawing portraits.
French
Y6 will be reminded how to greet each other and say how they are feeling using French vocabulary. They will also learn how to ask for their lunch politely using the phrases: 'diner de l'ecole' and 'le panier repas'.
RE
Y6 will investigate the question: 'What is the best way for a Muslim to show commitment to God?' This includes learning about the importance of symbols and patterns in a Muslim's life.
Additional information:
Lifeskills: Friday September 18th
Active Mojo: Monday October 18th
Reading Records to be brought to school daily. The expectation is that they are reading at least 4 times per week and are recording information about what they are reading every few days. Examples are: information about a character that interests them, why they are/aren't enjoying the book, perhaps 5 new words they've learned, a cartoon strip etc. These may be spot checked by the class adults, Mrs Noble (English Lead), Miss Byers or Mr. McClelland.
Thank you for your continued support.
The Year 6 Team